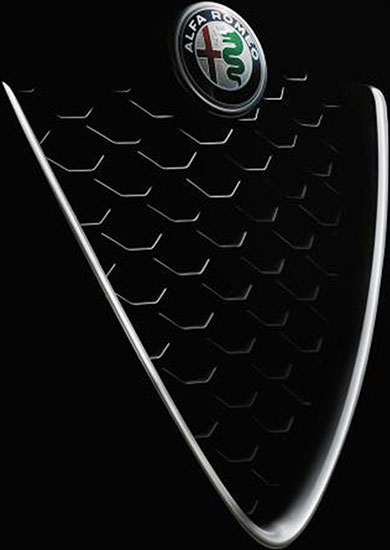 Why Work for
Alfa Romeo?
Alfa Romeo is poised to deliver an unprecedented level of product creation which is backed by a €5 billion investment in research and development. Starting with the forthcoming Giulia, we will introduce 8 all new models in key segments. These new vehicles will:


Feature best-in-class rear-wheel and all-wheel-drive architecture
Offer a range of high performance powertrain solutions for an unparalleled driving experience
Have unmistakable Alfa Romeo design
Offer cutting-edge technology
Be conceived, designed and built in Italy
Areas of Opportunity
Sales and Supply Chain Management
Our Sales team is responsible for managing stock, providing sales support to our network and ensuring optimal volume throughput in-line with our sales targets.

The Supply Chain Management team is responsible for sales planning, vehicle ordering and logistics.
Aftersales
The Aftersales team is responsible for service and aftersales activities. Areas include customer care, dealer network technical support and accessories and parts management. Challenges include:

Development of accessories brochures and kits
Development of service programs
Network Development
Network Development is responsible for managing our dealer network as well as for providing sales training support to our dealer network staff. In this team, typical challenges include:

Development and implementation of Corporate Identity guidelines
Ensuring dealer network compliance with Dealer standards
Development of video sales training content
Finance
The Finance team is responsible for business-wide financial reporting. It is also responsible for developing corporate financial strategy, consolidation and reporting of corporate financial data, cash management, financial controls, and tax management. Some of the challenges you could get involved with are:

Corporate finance, including accounting, tax, treasury and audit
Business case analysis for product lifecycle actions
Budget creation and forecasting
Legal
Our legal team is responsible for the development of commercial contracts. They also ensure compliance with any legal requirements and pre-empt and defend any legal challenges to the business.
People & Culture
We seek top talent to grow our brand. To attract, retain and develop the best talent, it takes an exceptional HR team.

As part of our People & Culture team, you'll enjoy an exceptionally broad HR career path, with typical responsibilities including development of employee benefits programs, management of employee performance and skills development.
Marketing
Our marketing team breathes life into our brand values and manages key brand health indicators. As part of the marketing team, you will be involved with:

ATL and BTL campaign development
Website and digital strategy management
CRM
Sponsorship and Events marketing
Point-of-Sale asset development
Product
As part of our Product team, you will sit at the heart of the business and be responsible for product lifecycle management from strategic planning to tactical activities. Typical challenges include:

Business case development including competitive positioning
Product specification definition
Working closely with Marketing and PR colleagues to support marketing campaign development and product launches
Public Relations
Our PR team is responsible for promoting and protecting an outstanding reputation for the brand, the products and the leadership team.

This involves managing relationships with media. It also includes the planning and execution of Media Product Launches.